Must Read : See how Tonto Dikeh Celebrated Her Son's First Birthday
It has been a tough week for Tonto Dikeh but she is standing strong and focusing on what matters most, her son!
For the first time, the actress/musician has revealed the face of her son online via this adorable photoshoot in celebration of his 1st birthday.
She has penned an emotional tribute to King Andre.
Read below;
Happy birthday my Love! 🎂👼🏽🌞👶🏼👸🏼👑👑👑👑👑🎂🎂🎂🎂🎂🎂🎂🎂🎂🎂🎂🎂🎂🎂🎂🎂🎂🎂 Where do I even begin! This angel right here was sent from God to do wonders. My son! My little King! You have been my biggest strength and joy. Sometimes I feel as though I need a spare heart to help contain my love for you. (In tears)My baby boy,I have a son. The ocean to my eyes. The calm in my life. The one that soothes my soul with just a glance in your eyes. My prayer for you is that you walk in the path God has set for you. Everything else will fall into place! I will make sure you do not waiver from that set path. It is my duty as your mother. My obligation to you and the almighty God that put you in my care. As you enter your first year on this earth may you continue to experience abundant happiness and joy. Unexplainable success and favour! Incomprehensible blessing from all corners of the earth. Always remember that your father is the creator of this world. So you must tread it with confidence. He is the almighty God, so do not ever fear or feel flawed in your life. You will do wonders. As you take your baby steps may they grow into big strides and may you walk into more blessings! Just know that Mummy will be there at your back cheering you on as your personal cheerleader. I love you Baby! Always and forever! #KingIsOne #BirthdayBoy #KINGY #1 #MAMAKING 💃🏾💃🏾💃🏾💃🏾#THANKFULHEART #GRATEFUL #KINGANDRE 😥😥😥😥😥😥😥😥😥😥😥😥😥😥😥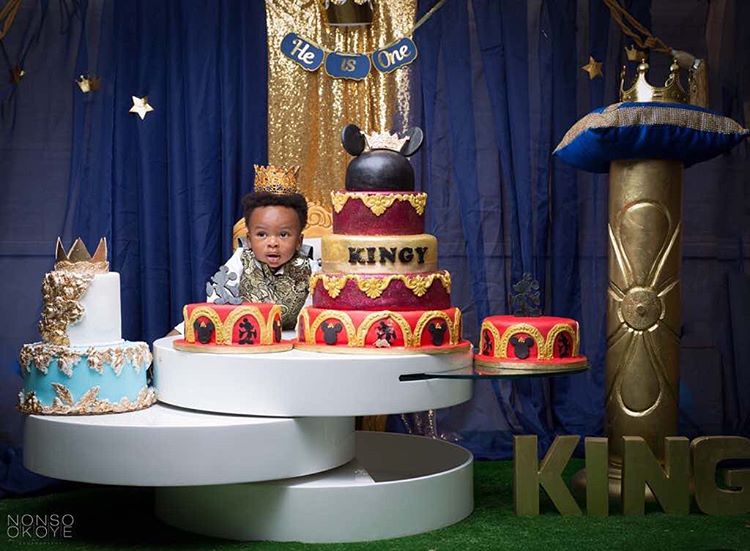 I have watched you blossom,From the first day I laid eyes on you I knew that Our love will be forever..You have brought me so far,Am grateful to you kingy!! Watching you grow teeths and learn to crawl,then Walk now all you wanna do is make mommy chase you all around..I LOVE YOU PASSIONATELY,YOU ARE MY HERO!!! You took all my Love and made me beautiful,My prayers for you today was private and intense,Baby I know heaven heard us👶🏼🍼🎉❤😘😘😘😍😍🎉🎉🎉🎉🎂🎂🎂🎂🎂👑👑👑👑👑👑 #KINGISONE #HAPPYBIRTHDAYBABYLOVE #KINGY
Categories: Uncategorized
There is love in sharing
0 Responses